Discover the best hunting bipod. We offer bipods from Neopod, Spartan Precision and Versa-Pod.
Javelin Bipods from Spartan Precision is built using only the very best materials available and represents a major leap forward for Rifle support systems. Using Rare Earth magnets, the systems are fitted to the rifle in seconds, which enables the shooter to follow live targets and stay level on uneven ground. This is a serious game changer for the hunters that value accuracy and success. Weighing less than traditional solutions, you have to ask yourself, why you would not have one!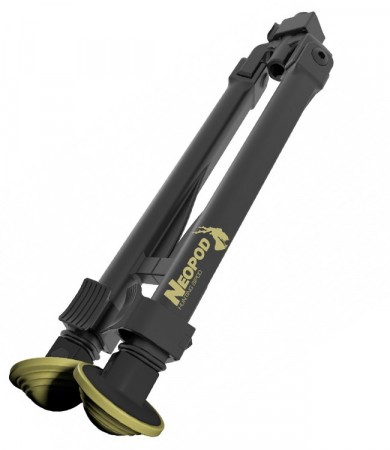 Neopod is made from carbon fibre reinforced PEEK polymer. This material has a tensile strength equal to that of stainless steel – with only half the weight of aluminium. Try the Neopod and discover what a practical bipod is all about.
Versa-Pod improved on the original Parker-Hale bipod design to create the ultimate lightweight, multi-function bipod. With many design and usage patents tgroughout the years, Versa-Pod continues to improve on design and build quality. Constant innovation is what keeps Versa-Pod ahead of other bipods in the industry.